Camp SAY offers an astounding range of activities, including:
Creative Arts
Arts & crafts – including painting, drawing, jewelry making, lanyard and tie-dye – dance, dramatic arts, creative writing, pottery, singing, video production and more.
Land Sports
Basketball, kickball, soccer, softball, tennis (8 all-weather Courts, 3 lighted), volleyball, Frisbee and more.
Waterfront Activities
Swimming in two spring-fed lakes and a heated swimming pool, as well as canoeing, kayak course, paddleboats, swimming, waterslide, zip-line, "Blob" air cushion and more.
Equestrian Program
Horseback riding in a Certified Horsemanship Association Accredited site with modern covered barn and five large riding rings, as well as horse care, dressing, trail rides, English riding (balanced saddle) and more.
Outdoor
Adventure and naturalist programs feature hiking and nature walks, rock-climbing walls (custom designed climbing tower and bouldering wall for instruction), campfires (for S'mores and stories), environmental and animal center, gem mining, recycling and environmental programs, ropes courses and more.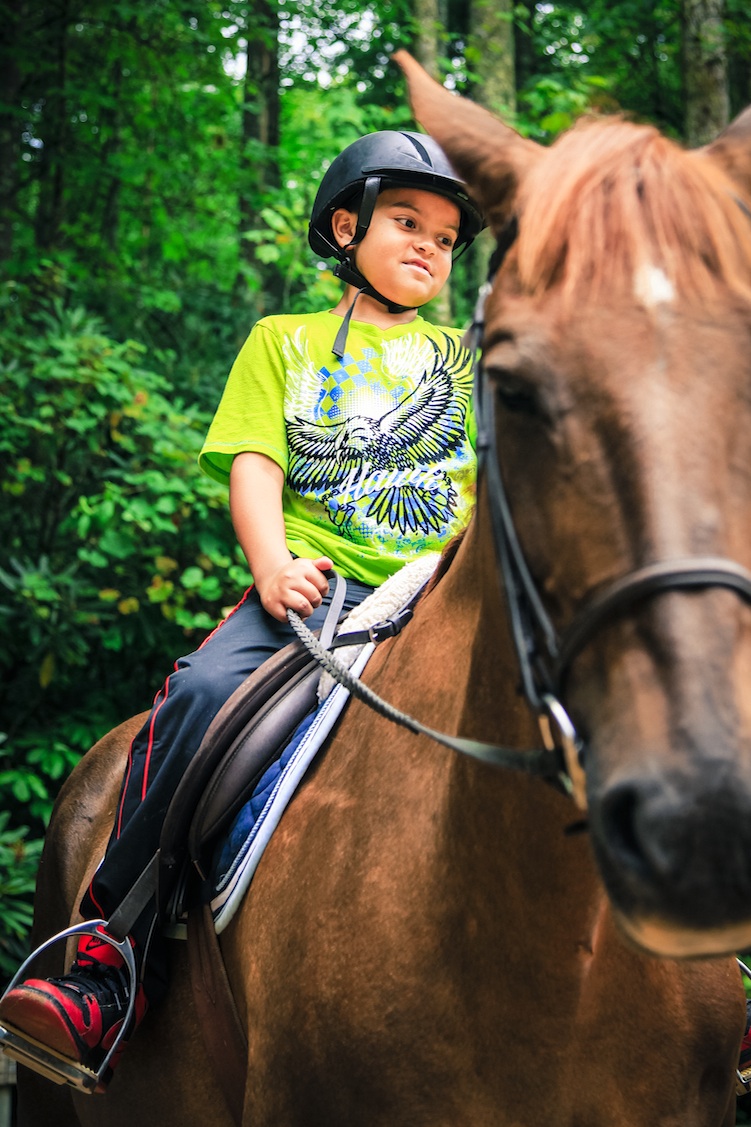 Speech Therapy
Comprehensive therapy that incorporates physical strategies to make speaking easier is available during your child's camp stay – at no additional cost!  Therapy sessions are led by a certified speech-language pathologist who works exclusively with young people who stutter.
If desired, your child can participate in individual and/or group therapy sessions, with peers who stutter and discuss key topics such as what effective communication looks and sounds like; goals and strategies for starting the new school year; making new friends; dealing with any anxiety and fears and more.
Like so many activities at Camp SAY, the choice to participate in speech therapy is completely up to you and your child.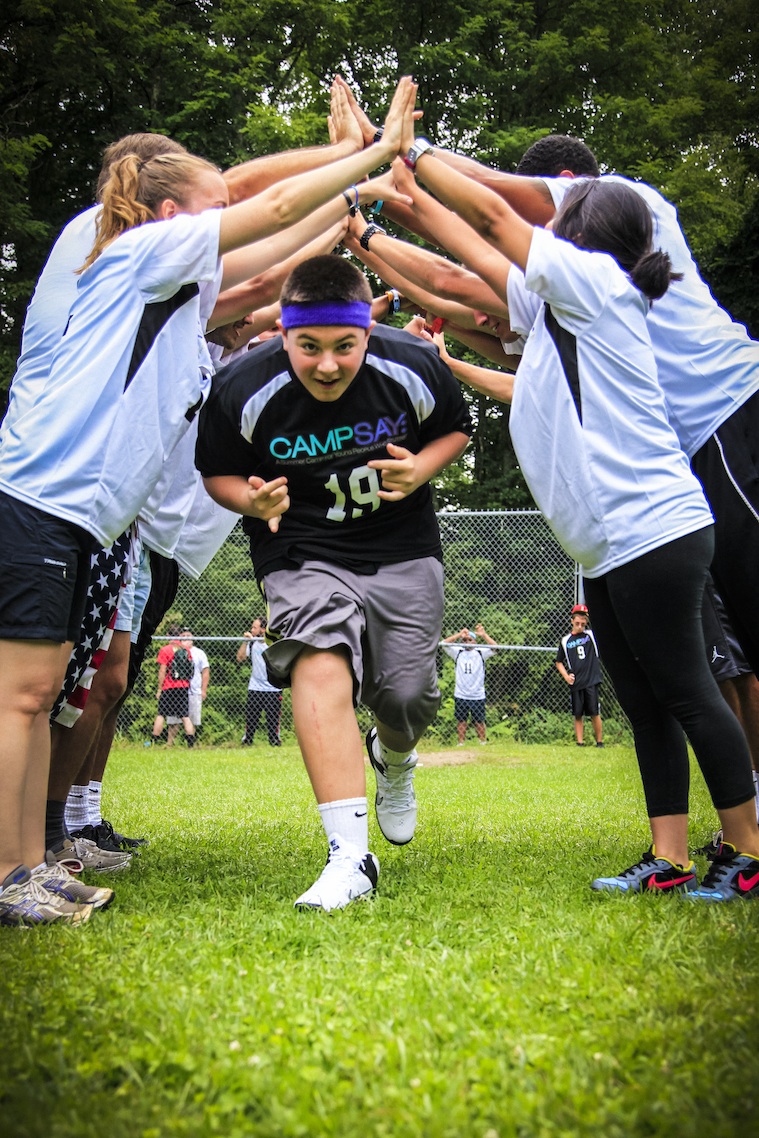 Teams
We have created a broad range of exciting teams, based on camper interests.
Each team is led by a talented staff member who is specially-selected based on their unique skills in a given team area. Additionally, specialized activities staff has important certifications. For example, Outdoor Adventure Program staff has completed Wilderness Medical Associations' (WMA) Wilderness First Responder Course (WFR), and American Red Cross (ARC) Lifeguard Training; the Horseback Staff has completed Certified Horsemanship Association course (CHA); the Nature Staff is trained in ARC First Aid and CPR; the Rock Climbing Staff has completed WMA Wilderness First Responder course, American Mountain Guide Association (AMGA) Single Pitch Instructor Course, AMGA Climbing Wall Instructor Course, and ARC Lifeguard course, and Ropes Staff has WMA Wilderness First Responder course, Association for Challenge Course Technology (ACCT) High Ropes course, and ARC Lifeguard course; Waterfront Staff has ARC Lifeguard Training and CPR, and ARC Water Safety Instructor Course certification.
See a more detailed list of previous Camper Teams.