Over 50 kids and teens who stutter and their families joined us for three phenomenal days of fun and games, information and connections, and of course, basketball!
On Friday morning, campers and their families arrived at Charlotte's Omni Hotel to mingle over breakfast before gathering for an official welcome and to learn more about the camp itinerary. Parents soon departed and the kids convened with our Camp SAY counselors for games and activities that encourage teamwork, build confidence, champion communication and of course, are fun! Next, campers broke into smaller groups to collaborate on self-conceived creative projects which included skits, poetry, dances, and speeches. They then reunited to present their efforts and show appreciation for each other's work.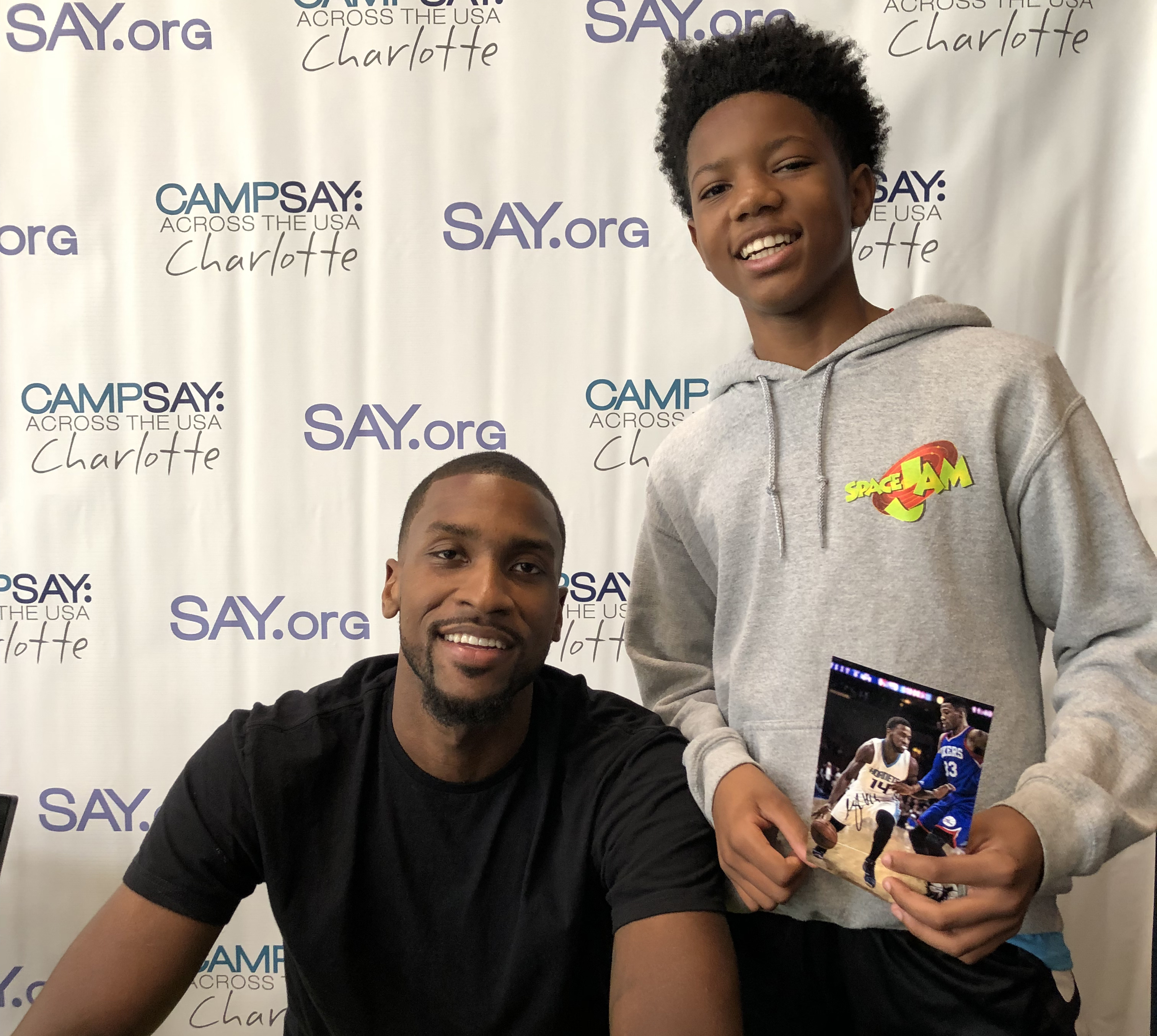 On Saturday, campers enjoyed breakfast and then assembled by age to participate in group caucuses to discuss their individual experiences and feelings about living with stuttering. Soon after, campers and counselors alike were thrilled to welcome Michael Kidd-Gilchrist and his family! Michael delighted the very excited crowd by posing on the step & repeat, telling stories, answering questions and taking a group photo with all the Camp SAY kids. During a very lively lunch, the counselors surprised the campers with a brand new flash mob choreographed especially for Camp SAY Across the USA: Charlotte. The kids were then invited next door to the Charlotte Athletic Club to enjoy a basketball clinic led by Michael Kidd-Gilchrist himself! Michael even played games of 2 on 2 with the campers, capping off an amazing day perfectly.
Parents were invited back on Sunday, and after breakfast, they joined our founder Taro Alexander for an intimate share session, where they were completely free to ask questions, exchange ideas and express the hopes, fears, frustrations, and accomplishments that have been a part of their individual journies with stuttering. Meanwhile, the kids conspired with the counselors to secretly learn the new flash mob dance, which they sprung on their astounded parents during lunch!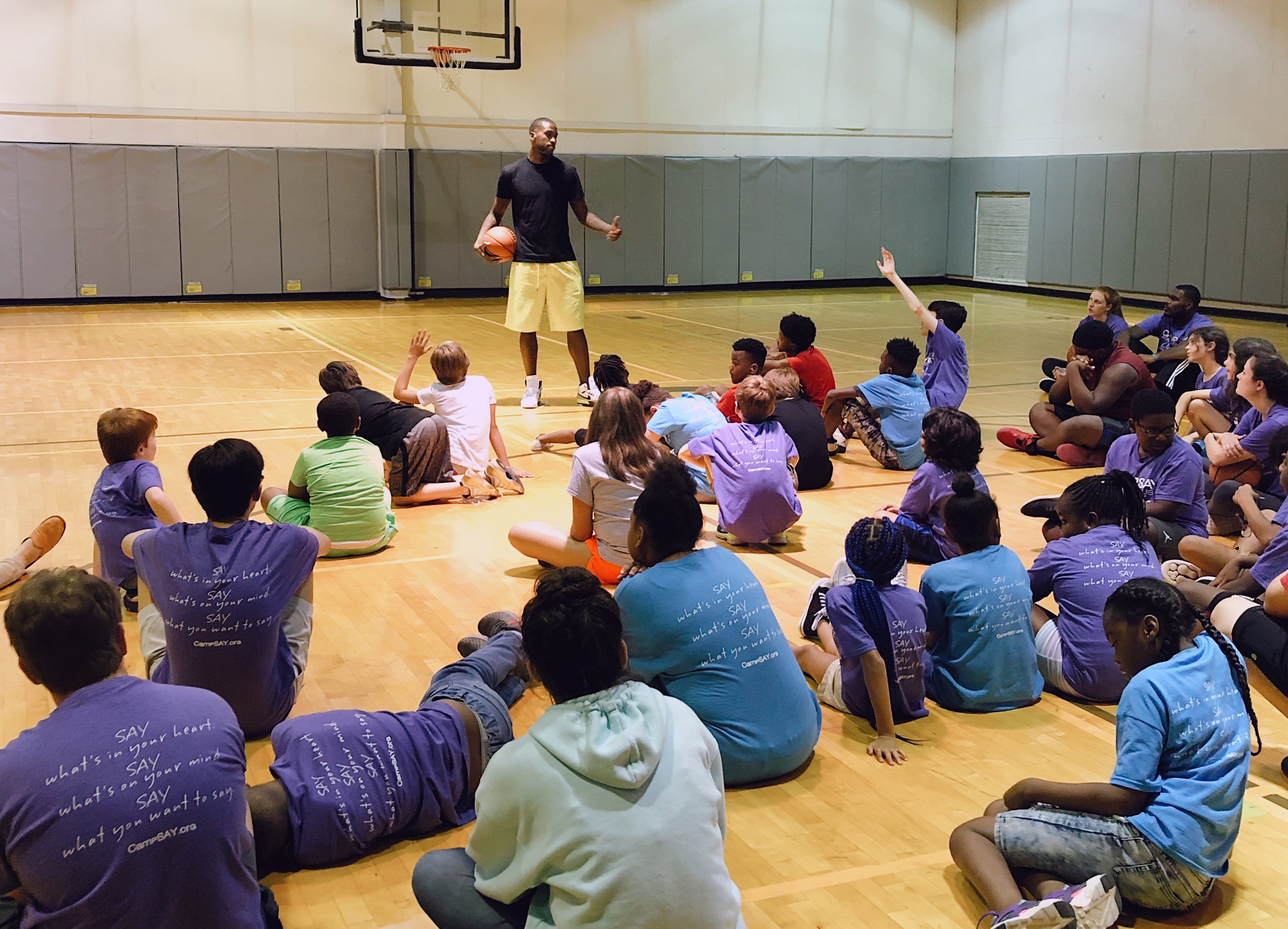 After lunch, campers and their parents were treated to a screening of the documentary 'My Beautiful Stutter'. The independent film from Director Ryan Gielen follows several young people who stutter and their experiences attending Camp SAY, and made a deep and powerful impact on us all. 
We'd like to thank everyone who attended July 2019's Camp SAY Across the USA: Charlotte. The passion and participation of every camper, parent and family member in attendance made this camp an incredibly special and meaningful adventure for us all. It was particularly gratifying to see so many familiar faces from the February camp, and we truly hope you'll keep coming back for more! 
See you next time, Charlotte!
Questions: Taro Alexander – Taro@SAY.org, 202.919.4848
Follow: @SAYORG, @MKG14  www.CampSAY.org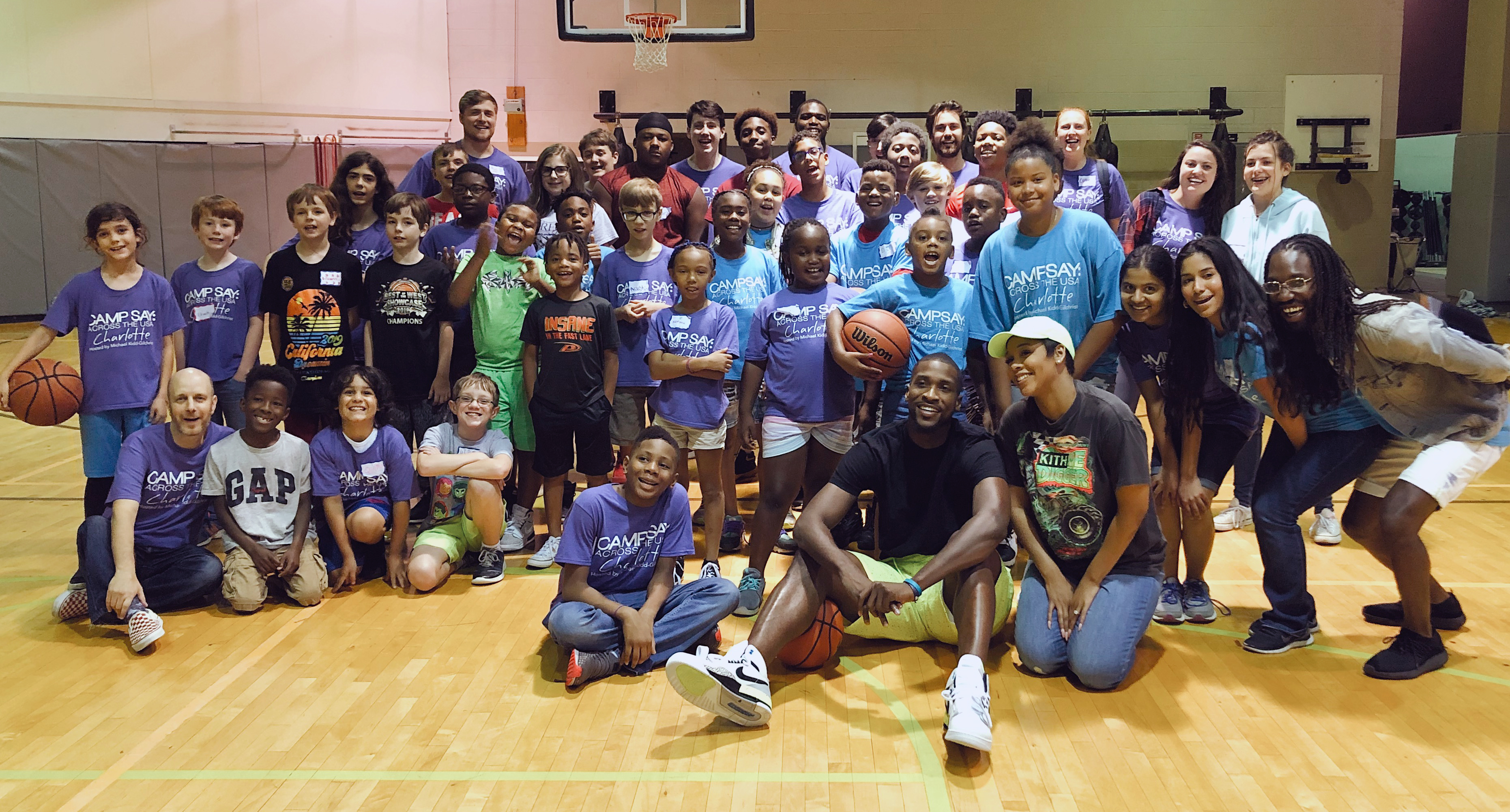 Camp SAY Across the USA is a program of SAY: The Stuttering Association for the Young, a 501 (c)(3) non-profit organization. www.SAY.org